FROM PREGNANCY TO PEDIATRICS
FOR ALL OF LIFE'S CHANGES, LET US HELP YOU.
PRECISE CARE
With a Gentle Touch
Welcome to Gill Family Chiropractic located in Lathrop, CA. At Gill Family Chiropractic we pride ourselves with service from the heart with the hands through Chiropractic.  We provide specific and gentle chiropractic adjustments.        
I decided to become a Chiropractor in Lathrop so I can serve the community I call home. New families are settling their roots in Lathrop and I want to grow with these new families.  I want to support the mom's through pregnancy and their children from birth and beyond.
Gill Family Chiropractic is conveniently located across from Highway 5 at the cross-section of D'Arcy Parkway and Harlan Road.
Your Chiropractor's Training
Dr. Gill is the only Webster Technique Certified doctor in the city of Lathrop. The Webster Technique is a specific chiropractic adjustment that reduces nervous system stress, balances pelvic muscles and ligaments and optimizes the mother's pelvic function in pregnancy and birth.  The pelvis adjustments may improve uterine function, balance the pelvis and reduce tension to pelvic muscles and ligaments.  When balance is restored to the mother's pelvis, her uterus and pelvis function better. 
This reduces undue stress to mom's ligaments and muscles making pregnancy and birth more comfortable.  Pelvic balance also allows the optimal space for the baby to grow throughout pregnancy.  Our office mainly works with families, pregnant moms, and their children.  Dr. Gill has gone through advance training with the International Chiropractic Pediatric Association.  She specializes in the pregnant and pediatric populations.  We believe that every pregnant woman should receive chiropractic care throughout pregnancy.  She is a member of the International Chiropractic Pediatric Association. 
Chiropractic Misconception
A common misconception that people have about Chiropractic care is not appropriate for pregnant women and children.
Chiropractic care provides safe, gentle and natural solutions for your baby. Families benefit from chiropractic care from infancy through adulthood.
Each individual is assessed for any risks before Chiropractic care begins.
There are no increased risks or side effects with Chiropractic care for pregnant women or children. We offer special techniques, pregnancy pillows to avoid unnecessary pressure on the stomach.
Our chiropractic team at Gill Family Chiropractic in Lathrop CA firmly believes in protecting a child's body by making sure they have the best possible functioning nervous system. Call (209) 323-0022 to schedule a free consultation.
Chiropractic Care & Your Health
Some of the common conditions that we have success with in our office: promote regular menstrual cycles, painful menstruation, lack of balance and coordination, low back pain, hip pain, round ligament pain, shorter labor times, mid-back and rib pain, neck pain, headaches, carpal tunnel syndrome, migraines, more comfort while breastfeeding, less postpartum depression, traumatic birth processes for infants, poor sleep, diarrhea, constipation, torticollis, colic, reflux, delayed milestones, scoliosis, growing pains, ADD/ADHD, asymmetric crawling and gait and latching difficulties.
Gill is committed to educating her community about the many benefits of a chiropractic lifestyle from pregnancy to birth and beyond.  She is trained to examine for the presence of a vertebral subluxation/misalignment, correct subluxations and restore normal vertebral movement by removing nervous system interference and allowing your body to express its full potential.  Call (209) 323-0022 to schedule a free consultation or contact us online.
COMMON CONCERNS, CONDITIONS, AND ISSUES
Help Your Family Experience Incredible Health.
OFFICE HOURS
Monday
9:00am - 5:00pm
---
Tuesday
9:00am - 5:00pm
---
Wednesday
9:00am - 5:00pm
---
Thursday
9:00am - 5:00pm
---
Friday
9:00am - 5:00pm
HOW TO FIND A CHIROPRACTOR IN Lathrop
This guide will help you find the best chiropractic clinic in Lathrop for you. When most people in Lathrop decide they need a chiropractor, they end up doing a search and just picking someone at the top.
Being at the top of Google for the chiropractic search does not necessarily mean they are the best chiropractor for you. Follow the steps below to make sure you are picking the right chiropractor for you.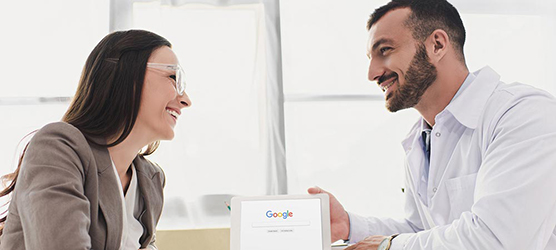 Time Needed: 5 minutes
Total Cost: USD 0.00
4 EASY STEPS TO FINDING A CHIROPRACTOR IN Lathrop
Step 1: Open up a Google search
You will want to type one of the following in the search bar:
Chiropractor Lathrop
Chiropractor 95330
Chiropractor near me
Best chiropractor in Lathrop

Step 2: Review Their Website
The best chiropractors in Lathrop put as much care into their website as they do into the rest of their office. By reviewing their website you will get a good feel for the doctor and if they are right for you.

Step 3: Check Out Their Reviews
Check out the Google Business Page of a chiropractic clinic you are thinking about visiting. It is easy for someone to say they are great, it's a different story to get other people to say great things about you.

Step 4: Give The Office A Call
Now that you have a basic understanding of what the office is about. Give them a call to make sure they fit the message that their website and GMB have been sending. You will know in a few minutes whether the office is the right one for you.